The Christian Psychic - Psychic Christian Readings By Sofia
For those interested in psychic readings by someone of the Christian faith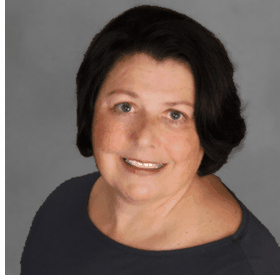 1-866-407-7164
Sofia's Extension: 7965

"Hello. My name is Sofia. Since becoming a spiritualist minister in 1992, I have had opportunity to study and integrate teachings from the great Eastern and Western philosophies and religions (along with spirituality from several Native American tribes) into my own spirituality. Love is universal. This exposure has broadened my perception and experience of life and the world. It has provided me with an even deeper appreciation for Christianity."

"The Christ energy flows with Eternal Love and peace. The great spiritual teachers of this world, from Buddha to Krishna, for example, also worked to illuminate the most important message mankind needs to hear: 'love is the answer'."

"As I work with people from all faiths, their unique energy will tell me if they are searching for encouragement in the area of faith, trust, hope, love, peace, angels, or guides. Since the Christ energy vibration is pure love and accessible to all without condition, I feel that when I access that energy, I become a link or conduit for each client and caller and together we are in a state of grace and receive that energy."

Special offer:

First time caller?
"There is nothing to be concerned about. I would love to talk with you."

"Let me encourage you. Since this is your first time calling, get a personal reading for 10 minutes for only 10 dollars!"

"Just call the 800 number listed. My personal extension is also listed. Talk to you soon!"

"God wants you to have a life of peace and harmony. All of us are here to learn about love, and express love. The Lord can give you the willingness to forgive those that have hurt you, and forgiveness is most often the path to inner peace. You do not have to be afraid to give God all of the glory."

"I do speak of Angels, Guides and teachers including the Archangels and Saints. For example when someone calls for a reading dealing with energetic clearing of an environment or a feeling of an entity present, I will assist the access to the power of prayer, a simple ritual or ceremony in order to dissolve that energy. I also call upon the Angels, Saints, guides, and teachers or Masters to clear all negativity for that person in that space. My energetic link into the Christ Energy may not always be spoken, however, it is a very important source of strength for me in my work as well as my life journey."

"I work through Psychic Source, a telephone service providing access to quality psychics since 1985. Because of their excellent phone services you can call anytime and there is NO CHARGE to get questions answered about appointments, services, privacy and other related issues".

Billing for readings will always be up to you. It will be your choice if and when you have a personal reading. And, all readings come with a satisfaction guarantee ... you appreciate your last reading or it is free. Just call the toll free 800 number below. My personal extension is 7965. If I am unavailable, live support is available to assist you ... God Bless, and I hope to talk to you soon.

1-866-407-7164
Christian Psychic Sofia's Personal Extension: 7965
(Toll Free For The United States And Canada)

For Entertainment Only. Must Be 18+ For Readings.
---
This page copyrighted ChristianPsychic.Net . All rights reserved.
Thanks for visiting Christian Psychic Sofia's Page ... Come Back Soon.